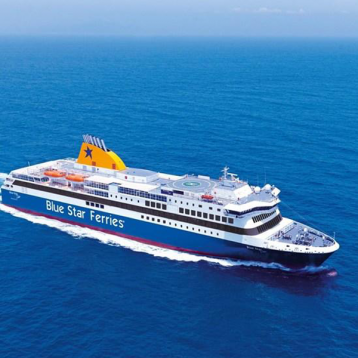 Approaching Syros island
By air:
Daily flights from Athens are operating by the Athens National Airport to the airport of Syros, which is located south of Ermoupolis, a few kilometres after the village of Manna.
By sea :
Daily ferries, flying dolphins and high-speed boats link the ports of Piraeus, and Rafina to Syros. Mykonos is also linked to the island. Syros is about 4,00 hours trip from Piraeus, while high speed boats need about 2,30 hours to get to the island departing from the port of Piraeus and 2 hours from Rafina.